Behind the wedding photographer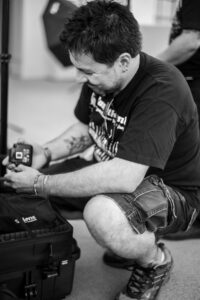 Hi, my name is JCarlos Lopez wedding, quinceañera and portrait photographer based in Los Angeles, California.
As an experience wedding photographer, I've photographed a wide variety of events, all in search of that special moment.
The perfect day begins with originality, taste, and style that inspires me to illustrate your love story through my lens, providing you a collection of images that look and feel authentic.
While we pride ourselves in our knowledge and experience, we're here to LISTEN to you to better understand your needs. We know we have to work together to get the very best result. We're always trying to better ourselves, both personally and professionally.
The desire to produce quality work runs deep, that's why we are very enthusiastic and motivated to do our very best for you. We are passionate about what we do. We love to be as creative and imaginative as possible. Emotions drive us! The Wedding day or photo shoot is always thrilling for us but one of our favorite perks is getting to see our clients' reactions when they receive our work.
To give the best experience possible, and of course deliver precious photos taken in a non invasive and creative way, of the memories made on your day that you will cherish forever. We are 100% committed to giving it our all and we don't take for granted the trust our clients give us to capture such important moments in their lives. 
Feel free to leave us a comment or question