Kind words from a few of my amazing couples
As a wedding photographer in Los Angeles, I get the chance to work with and capture so many amazing couples all over the CA, Here are some lovely reviews I have had from over the years.
As a wedding photographer in Los Angeles, I'm very centrally based to shoot all around California please head on over to my Instagram account to see more of my work. To see more please head over to our google or Pinterest
I love them and their work! Amazed with their skills♡ Photoshoot sessions were a wonderful experience. They are so kind and make you feel comfortable. They are professionals who keep their word, value your time and input. They did my civil and religious wedding, loved every picture. I also got a highlight video which I would totally recommend everyone to get. My highlight video is so beautiful and they captured every special moment of my wedding. I keep rewatching it and reliving my wedding day. Having Pksphotoart part of my celebration was a blessing. Their prices are affordable and worth every dime for memories that will last a lifetime! Thank you Tania and Carlos!
Marina & Carlos - San Fernando, CA
My name is Wendy I recently got married in May , my wedding was first postponed since I was supposed to get married in March but due to pandemic we went from plan A to B to C . When first Met Tania and Carlos back in October they were so whiling to work with us and deliver what we wanted to be something perfect for our wedding, in May when we decided to go through with it I have to say that I have never met two professional people who are whiling to really go above and beyond to meet the needs of the client , with very little time and things to work around with since we had a zoom wedding they delivered more than what we expected . My husband and I got very emotional because we didn't think we would be able to have memories to look back on but wow they really made sure we have all the special moments in our photographs . I will most definitely be calling them in the future for more event because one thing I absolutely loved about them is the fact that they are whiling to go above and beyond to meet the clients needs but most important because they love what they do . Anyone can take pictures and get paid but it takes someone to really love what they do in order to capture the best memories . Quality 100% !!!
Wendy & Porfirio - Los Angeles, CA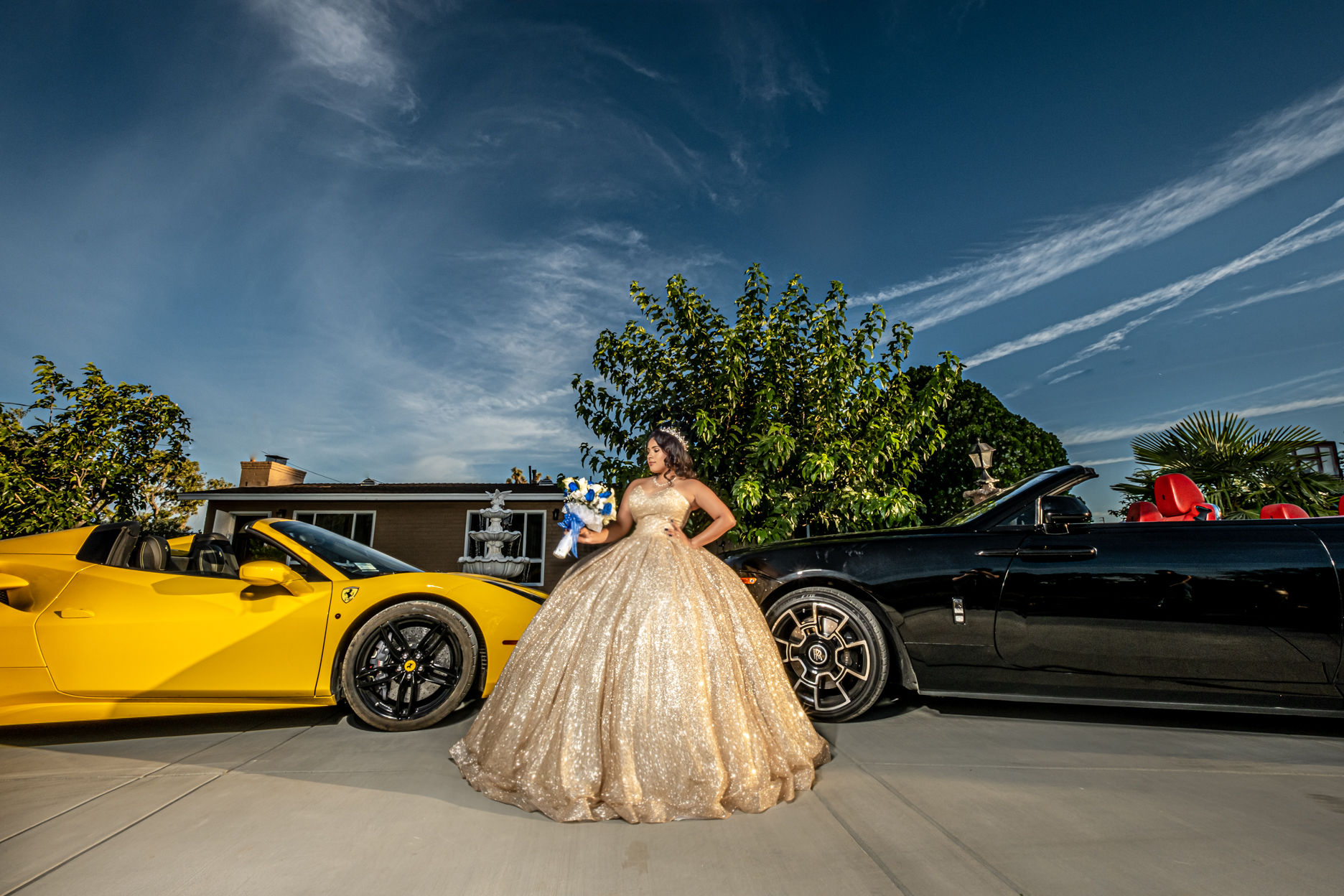 We had the opportunity to work with Carlos and his team. We worked with them for 2 different reasons. A family photo shoot and a sweet 15. We discussed how we wanted them and expressed what would be ideal. And they delivered perfectly. The work looks so amazing. They answered all our questions and concerns. They go above and beyond for their clients.
Bridgette Chairez - Lancaster, CA
The photo and video service went beyond my expectations!! My daughter's quinceanera pictures and video are of the highest quality and the professionalism they demonstrated during the photo session and at the event was AMAZING!! I would recommend their services. THANK YOU Pksphotoart Team!
Emily Tamayo - Pasadena, CA
My wife and I were so happy that we chose them to photograph our wedding. The pictures were absolutely stunning. I honestly do not like taking pictures, but they managed to grab some wonderful pictures of my wife and I during our wedding. The engagement pictures were also amazing. Our photographers were professional and very nice people. They were beyond patient and generous with their time. They did everything and anything to get the perfect shots of our beautiful wedding. Thank you for all your work. We're extremely grateful for all that you did. Your pictures and the video of our wedding were amazing. Thank you again.
Fernando & Ginger - Agoura Hills, CA
Wedding photographer Los Angeles
Our goal is to provide all of our LA wedding clients with service and style. If you are looking to get married at any of the amazing wedding venues in Los Angeles, you will want to make sure that your day is captured in a way that is memorable.  
San Fernando wedding photographer
Being a wedding photographer in San Fernando Valley, we have photographed at some pretty incredible San Fernando wedding venues. We offer affordable San Fernando Wedding and Video packages, and would love to provide you with a free quote. Please get in touch with us with any questions that you may have.
Simi Valley wedding photographer
Simi Valley and Ventura County can provide one of the most picturesque locations for wedding photography in all of California. If you are looking for a wedding photographer in Simi Valley, our team of talented professionals can provide you with the best service and affordable packages. Please get in touch with us today.
Santa Clarita wedding photographer
With a fashion flair, and a creative take on photojournalism, our clients are our number 1 priority. We provide wedding photography in Santa Clarita, Valencia, Canyon Country, Saugus, Piru, Agua Dulce, and more. If you are looking for a Santa Clarita Wedding Photographer, look no further!